What does it mean to fulfill the "supportive" role in business?
We want to be supportive to our customers business. We find importance in listening to the needs, and find out what is the challenge at hand and to make suggestions based on research. We are a specialty trading company which grew our business by nurturing long term personal relationships. Our focus are in areas of Pharmaceutical, Food, Chemical & Industrial lighting.Each and every department work as a specialist in its own field. Not only do we offer necessary goods and services, our mission is to respond to exact customer needs.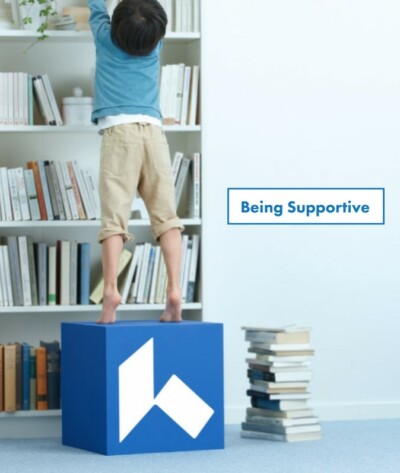 Company Overview – 90 years and making
Higuchi Inc headquartered in Japan since 1927 has been developing relationships with many overseas suppliers and customers. We believe in the importance of providing a stable supply of key quality components to our customers with the highest priority in mutual long term success with our suppliers and our customers.
We appreciate your support and understanding of our corporate philosophy. Our Higuchi USA operations has been dedicated to specialty lamp distribution since 1993. We currently have our central logistics hub in Plano, TX and our OEM Sales/R&D hub in Torrance, CA. We serve the entire North American market and also coordinate shipments globally.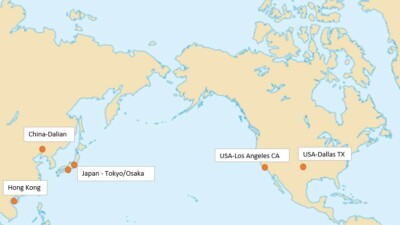 Higuchi has been manufacturing as well as develop strategic partnership with various specialty lamp manufacturers from Japan and China. Our core strength is in production of custom and standard Halogen lamps and Ultraviolet lamps. Our combined experience in this area spans near 100 years. Our knowledge in production of reliable custom lamps are highly appreciated in the OEM device manufacturing community, and we appreciate all of the long term partnerships we have gained over the years. We remain committed to the production of high quality custom light sources for UV disinfection, analytics, medical, aviation and material processing. We especially take our roll seriously in providing safe and effective disinfection components to the UV Air purification community in order to fight the global pandemic.
Higuchi USA understands the challenges of sourcing lamps and key components through the global logistic channels and delivering to your operation on time and with quality assurance.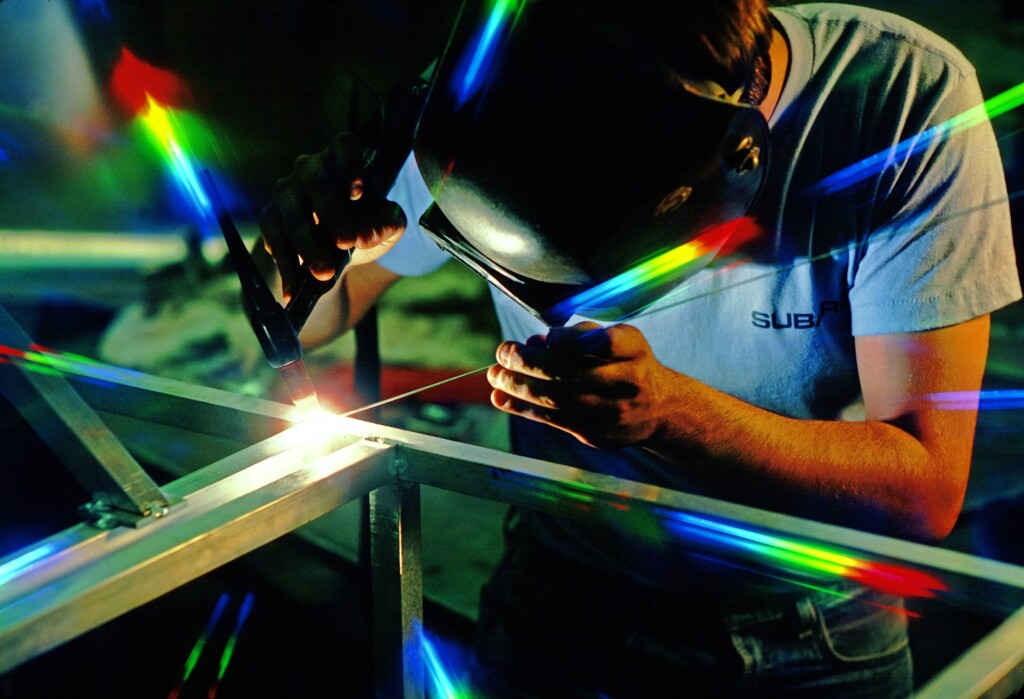 Our company has multiple business interest groups. Each department has experienced experts who are familiar in the particular field that they handle. Pharmaceuticals (excipients, analytical equipment, research / manufacturing equipment, consumables, etc.) Personal Care (active ingredients, cosmetic ingredients, analytical equipment) Foods (ingredients, additives) Industrial Light Sources (industrial light source & devices. Additidustrial light sources, electronic components, light source component modification, etc.) Petrochemicals (Lubricating Oil Additives, Polymer) Engineers who have acquired the necessary licenses and certificates, required for each operation, are involved in the business assignments. Each technician is able to comply with applied regulations such as GMP, HACCP, and other various guidelines.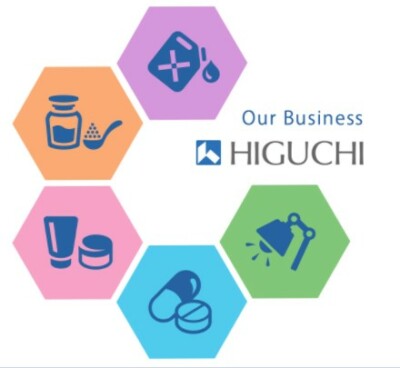 CSV ~ Creating Shared Value ~
We are engaged in CSV activities in each of our business fields.
Improving the safety and productivity of chemical manufacturing sites
At the manufacturing site of pharmaceuticals and chemicals, there are processes that involve handling of highly toxic products with fire and explosion risks. Manufacturers have to achieve productivity while ensuring worker safety.
We contribute to the safety measures of pharmaceutical / chemical manufacturing through the sale of chemical manufacturing equipment that has cleared the high safety standards of Europe, such as the Swiss powder transport equipment and the British antistatic earth monitoring system.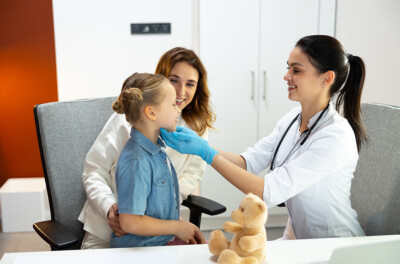 Active role in delivering safe beverages
PET bottles have excellent durability and portability, and are now indispensable as containers for soft drinks. On the other hand, environmental problems such as excessive plastic consumption, fuel consumption during delivery, increased CO2 emissions has been pointed out. To solve this problem, beverage manufacturers have succeeded in making PET bottles thinner and lighter by adopting a new manufacturing method called aseptic filling. We manufacture and sell inspection media for the inspection of bacterial contamination of this aseptic filling line, to ensure the safety of PET bottled beverages. It helps to deliver safe beverages that are environmentally friendly and free of bacterial contamination to consumers.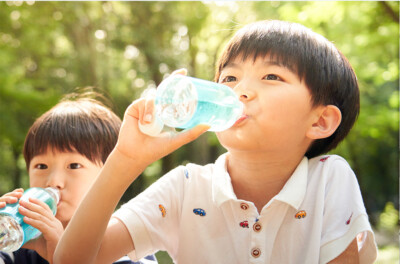 Helping to improve the QOL of patients
In recent years' demand for improved QOL, there has been changes required for pharmaceutical function and designs. We offer equipment and ingredients that help easier administration of drugs to elderly people and children, such as smaller tableting die to make mini-tablets, ciating agents to mask bitterness, and additives that control disintegration rate of the drug so it dissolves easily, and testing equipment to check effectiveness of these new designs. Another new area is the prevention of accidental needlestick that causes blood infection of medical workers. We offer solutions to prevent such accidents by using prefilled syringe which minimizes needle handling. Through the sales of such pharmaceutical raw materials, equipment and devices, we help improve the QOL of patients and medical facility workers.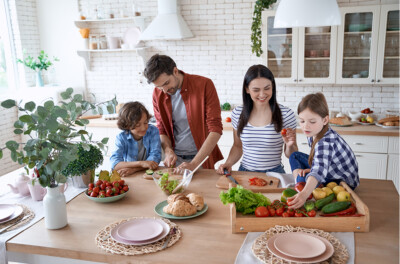 We strive to popularize safe and hygienic products that help prevent the spread of virus infections
Ultraviolet lamps are used for sterilizing and inactivating viruses, bacteria & molds. The UV lamps we predominantly offer uses quartz glass. Compared to UV lamps that use borosilicate glass, it has higher UV transmittance and longer life, thus useful in many medical and industrial settings. Additionally, since the spread of the new coronavirus infection, demand has been increasing in consumer applications such as residential air handling, further contributing to prevent the spread of virus infection.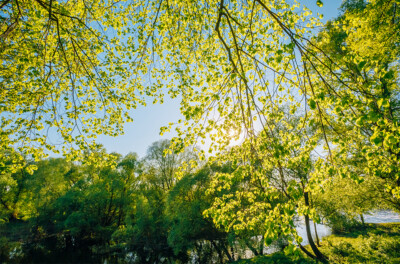 We provide products that help preserve the rich natural environment
With increased awareness of the environment, there is also a demand for environmentally friendly lubricating oils. Specifically, chainsaw oil used in forests and hydraulic oil for heavy machinery used at sea may leak into the natural environment. The base oils and additives of the lubricating oils we handle are environmentally friendly products that boast high biodegradation performance while maintaining the excellent lubricity and high viscosity index that are originally required. It can be used safely in nature and is playing an active role as a product that leads to environmental conservation.